Bingham Mechanical Inc was established in 1982, We have served and are recognized as the leader of the Plumbing & Heating Industry in South Eastern Idaho. We have worked very hard over many years to gain the reputation as the contractor who will supply the needed professional man power to complete the project on time. We pride ourselves on quality workmanship and safety is our number one priority.
We strive to maintain a great relationship with the Owners, General Contractors & Subcontractors to provide a team concept on our projects. As a team we have found we can meet the schedule and bring the projects within budgets in a safe environment. Our projects have ranged from $2,000.00 to $8,000,000.00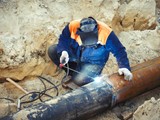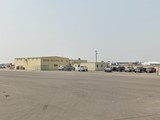 We have an Unlimited Idaho Public Works License & the bonding capacity to handle the largest of projects.
New Construction or Remodels. Our projects consist of Hospitals, Universities, Public Schools, Retail Stores, Restaurants, Churches, Hotels, Assisted Living Centers, Jails, Banks, Office Buildings, Sewer Treatment Plants, Food Processing Plants.
We have a very close relationship with several Dry Side HVAC Subcontractors & Temperature Control Contractors to provide a complete Mechanical Package for your design bid project, design build, or a T&M Contract.
Idaho Plumbing License # PLB-C-10702
Idaho HVAC License # HVC-C-2701
Idaho Public Works License #10628-AAA-4
Idaho Contractors # RCE-4482
Arizona ROC License # 344423 Class CR-37 Plumbing
Get in touch!
Give us a call, drop by, or send us an email using our contact form. Either way we'd be happy to answer any questions you might have.